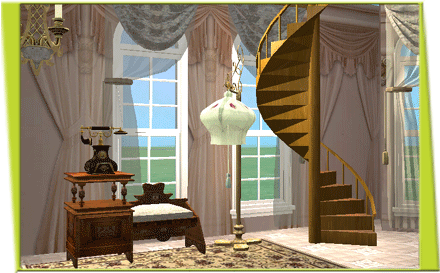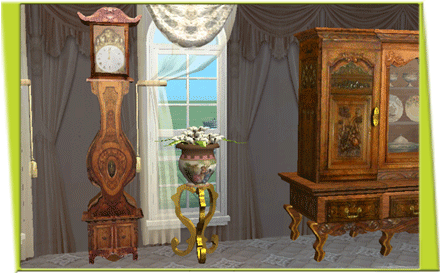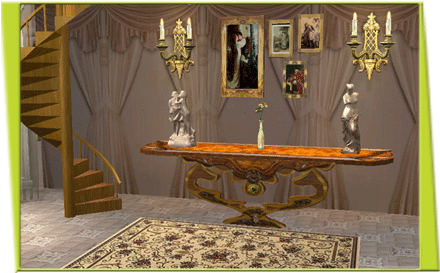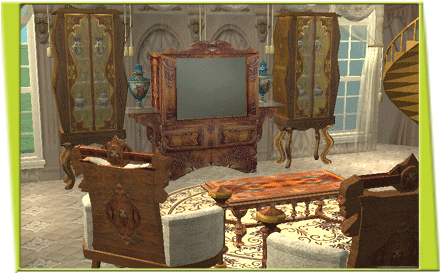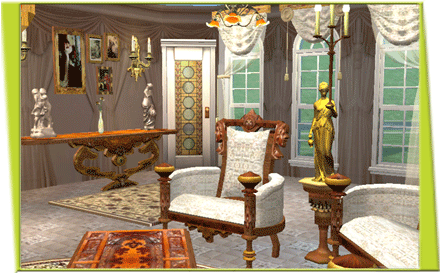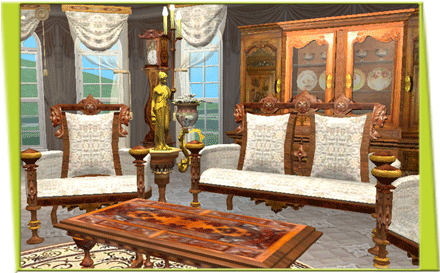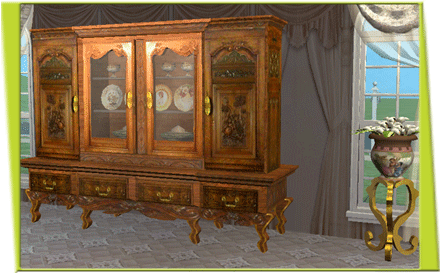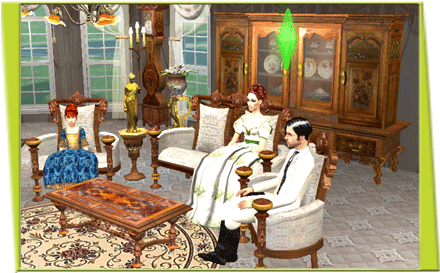 Download Victorian Living room
Presence of University expansion pack is necessary
Walls and floors by Komosims .
The Spiral stair case is cloned from the original Maxis stair and does not have a spiral animation,nowever,the stair case works and the sims can go up and down the stair. Some of the objects are put together as shown in the pictures using codes:moveobjects on/off and boolProp snapObjectsToGrid false/true
Download Victorian Livingroom collection file

Big thanks to Sims PE and Mod The Sims 2 for providing us the tool to recolor objects and Mesh tool for new objects.

IMPORTANT: You must have Colour Enabler Packages-CEP
Download it here: