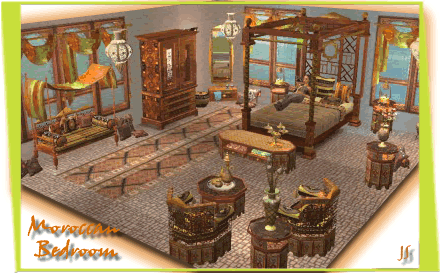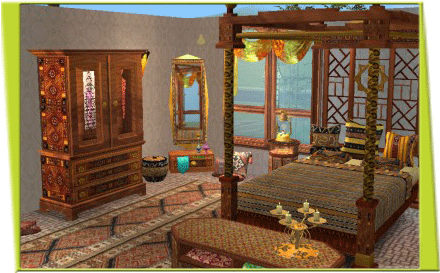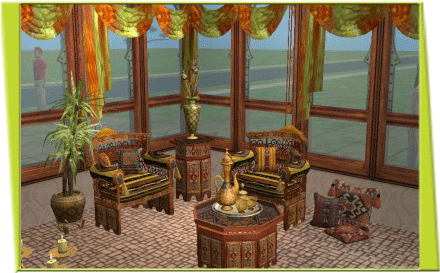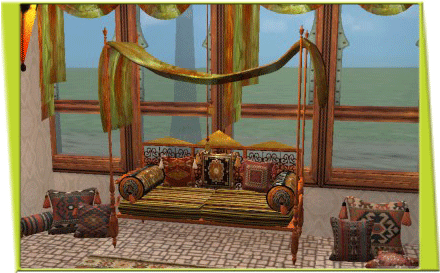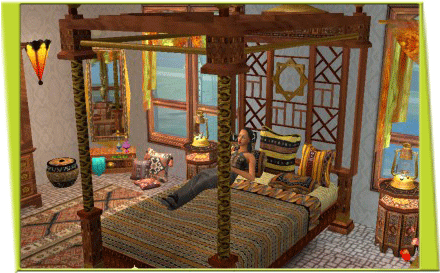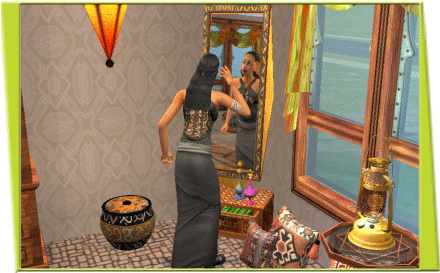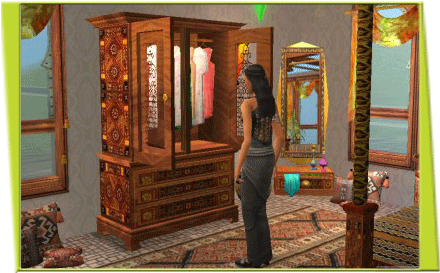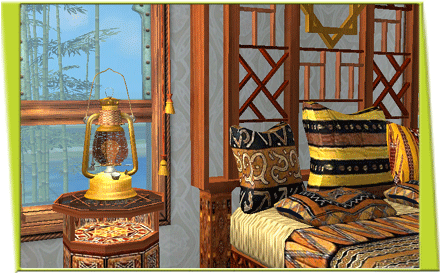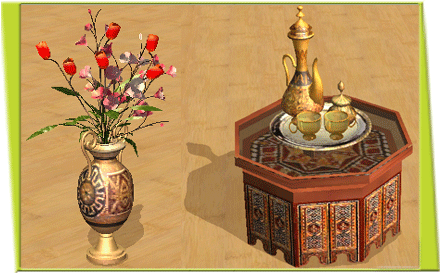 Presence of University expansion pack is necessary
IMPORTANT:The bed is a bit bigger than the original game bed and the curtains only work on straight walls not on diagonals.
All objects are tested in game and they are



compatible.
Download Moroccan Bedroom collection file

Big thanks to Sims PE and Mod The Sims 2 for providing us the tool to recolor objects and Mesh tool for new objects.

IMPORTANT: You must have Colour Enabler Packages-CEP
Download it here: