aikea_guinea posting in

club_crimsyn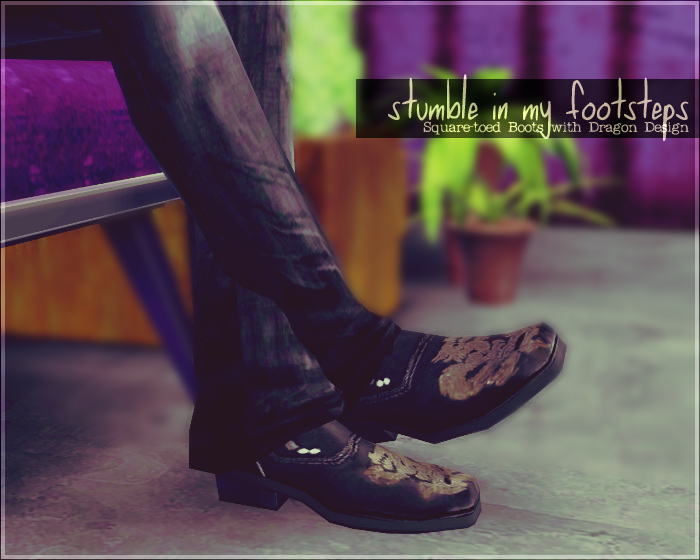 Just some nice square-toed ankle boots for the boys, with a brand new mesh from me. This particular pair has a cross design on the back with a dragon design on the toe. I forgot how much I enjoy the tediousness of creating all-new meshes and textures!
Enabled for young adults, adults, and elders for everyday and formal wear. Three color channels, including the dragon, sole, and... the rest of the shoe. They morph perfectly with all body shapes.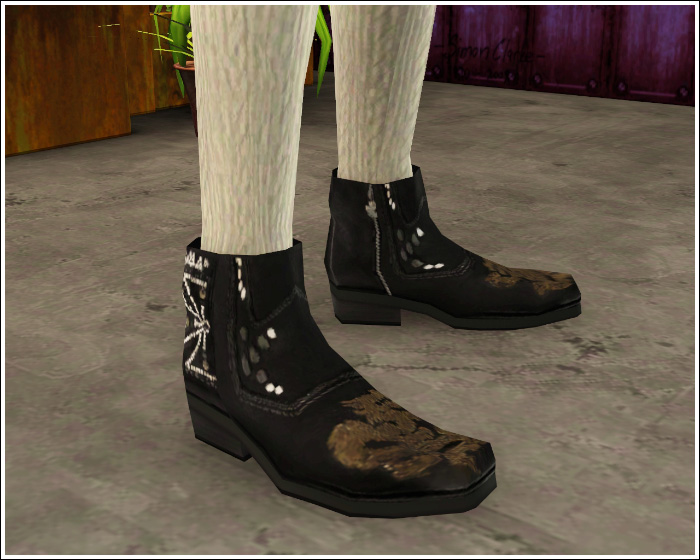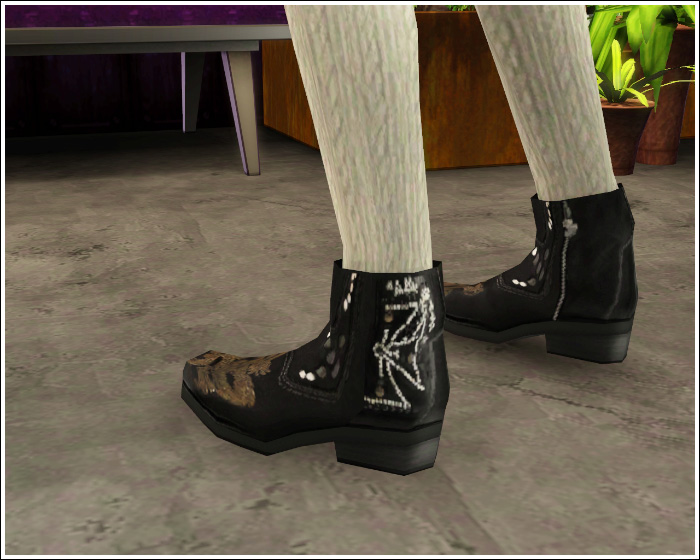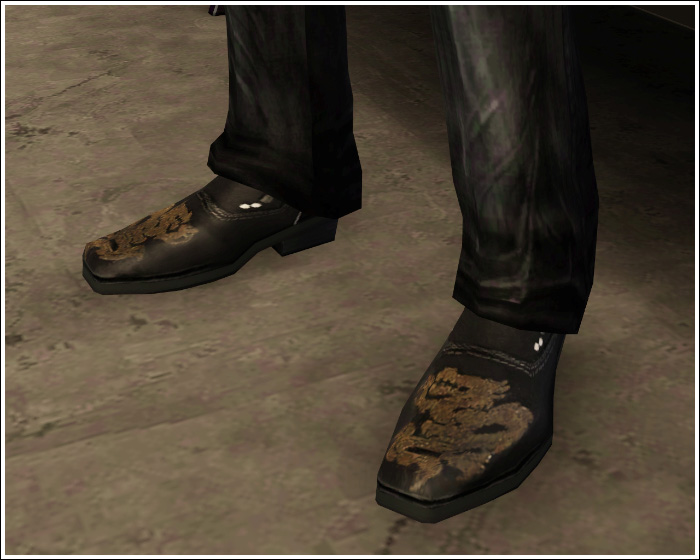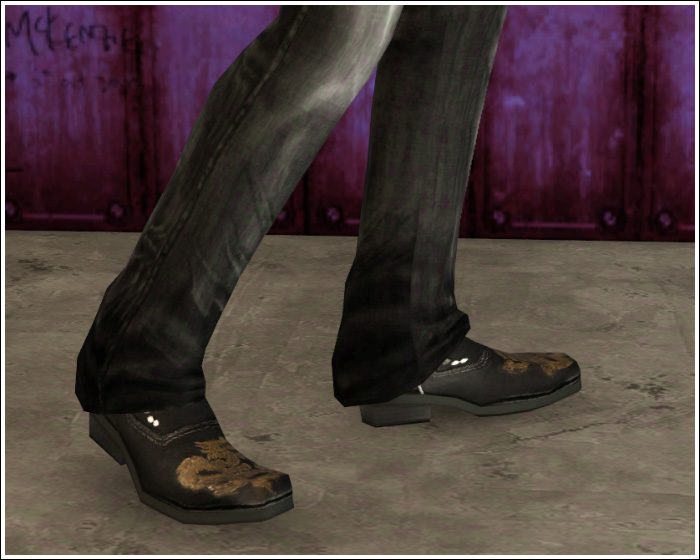 It's really a pain in the ass to get decent pictures of shoes... :/ These really don't do them very much justice; trust me that they look pretty damned good in-game.
Anyway, do whatever you want with these, just keep it off paysites and don't claim you made them. Morality would frown upon, decency look down upon, the scapegoat fate's made of me.
DOWNLOAD